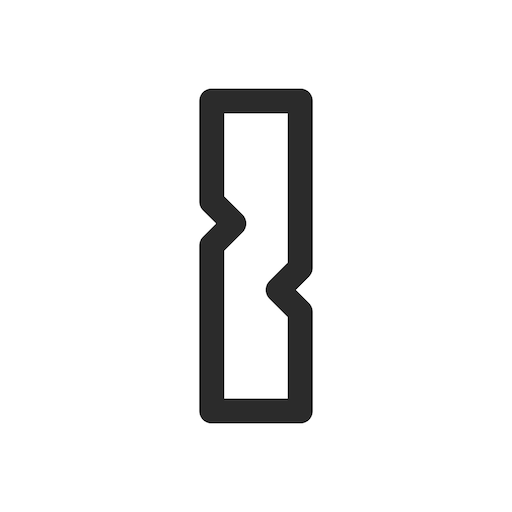 Welcome to Minimalist
Stay safe online with secure passwords
Minimalist helps you stay safe online with strong, unique passwords for all your accounts. Sign in with a tap on websites and apps. Keep in sync via iCloud on iPhone, iPad, and Mac.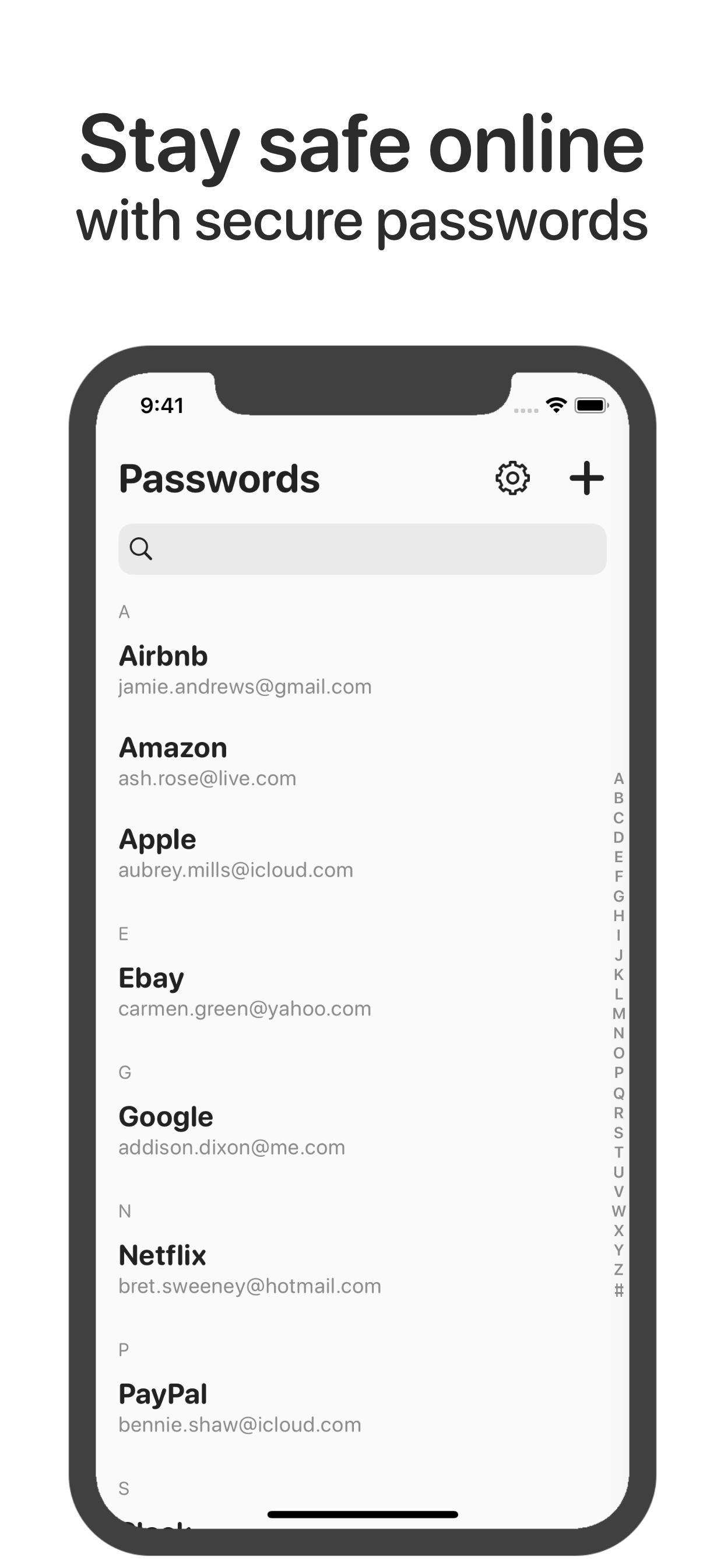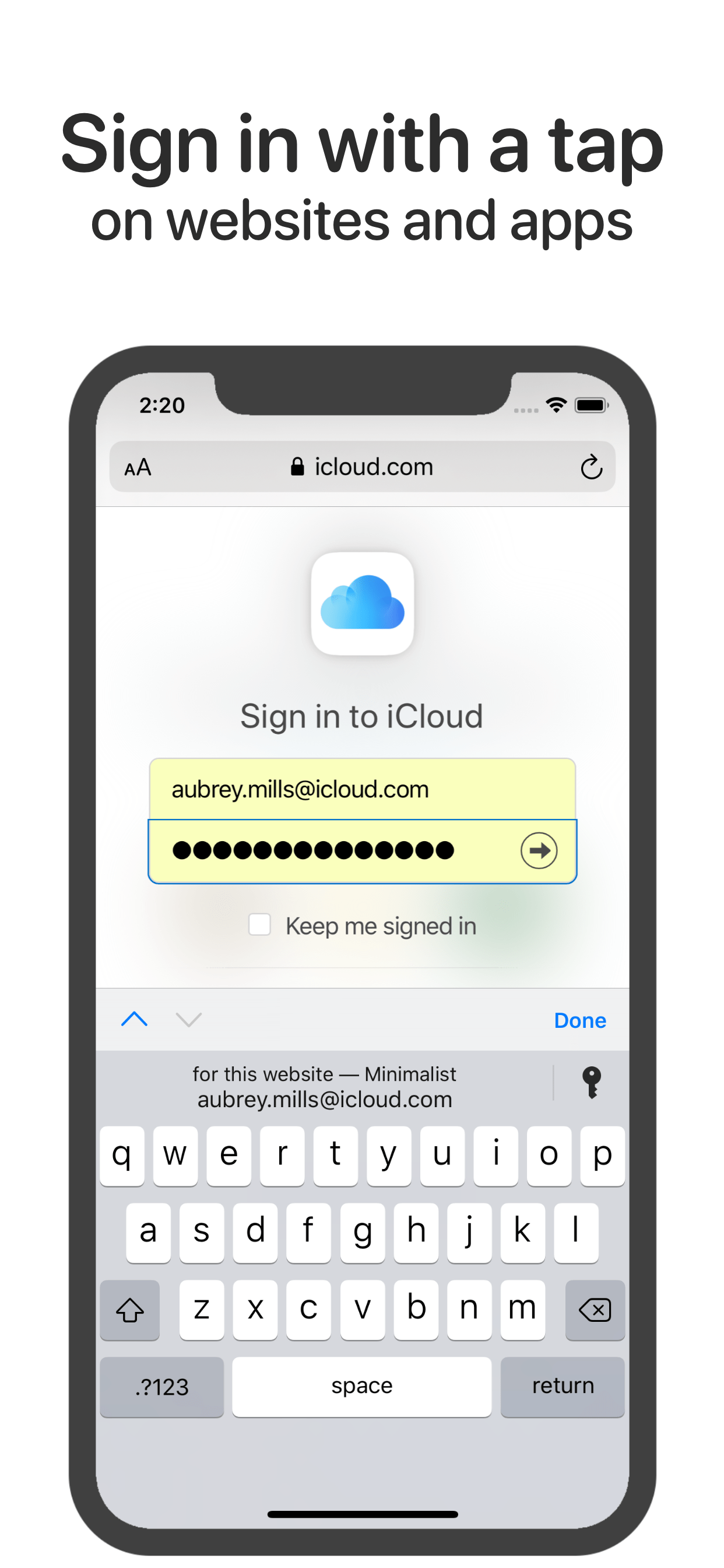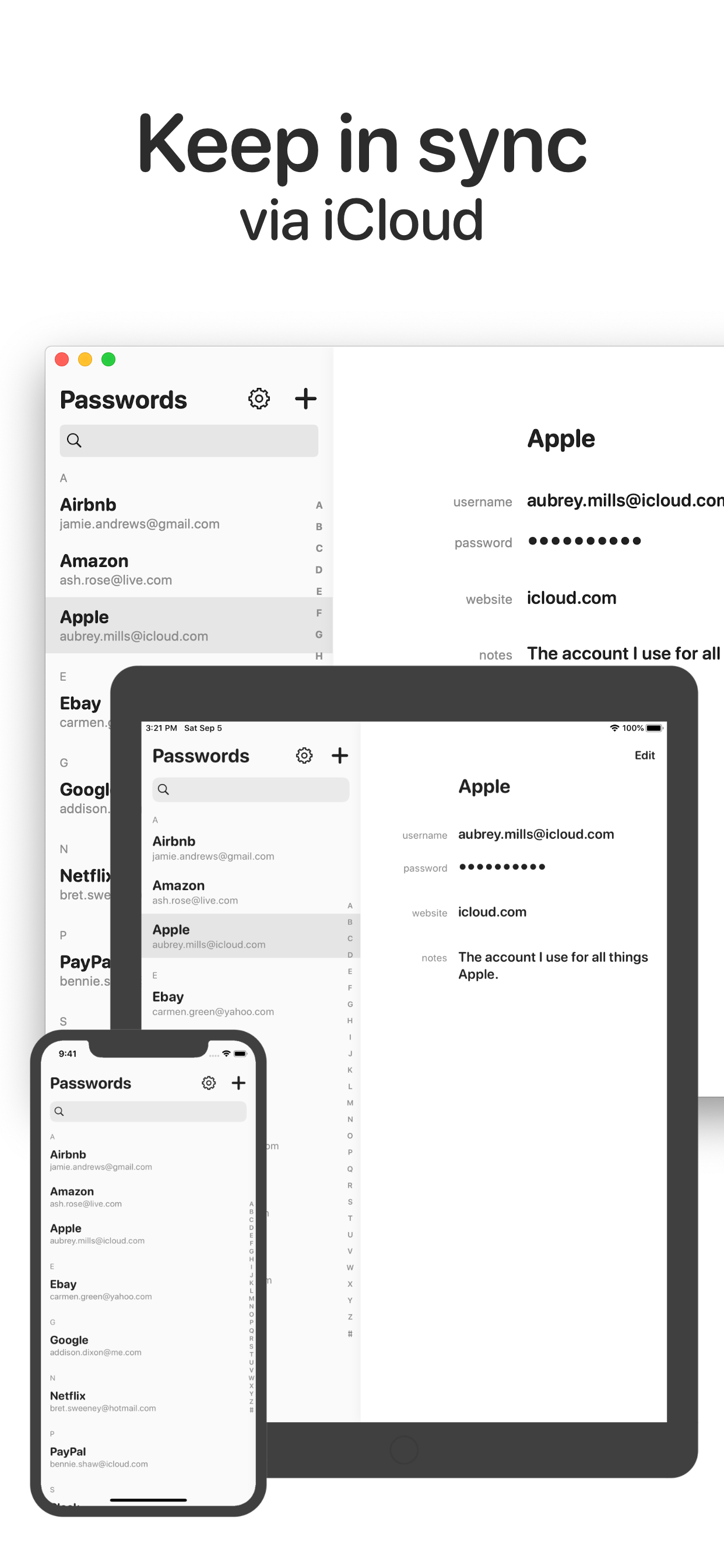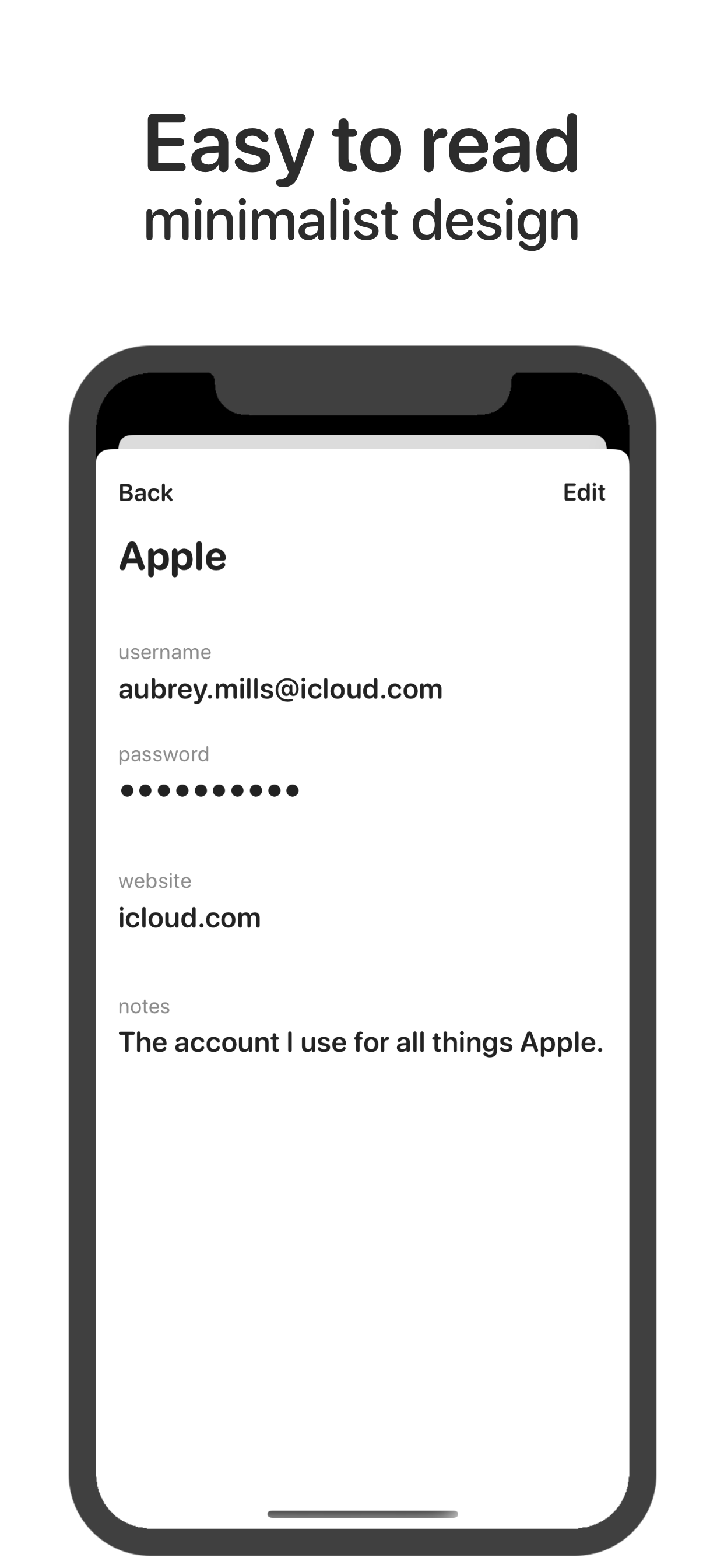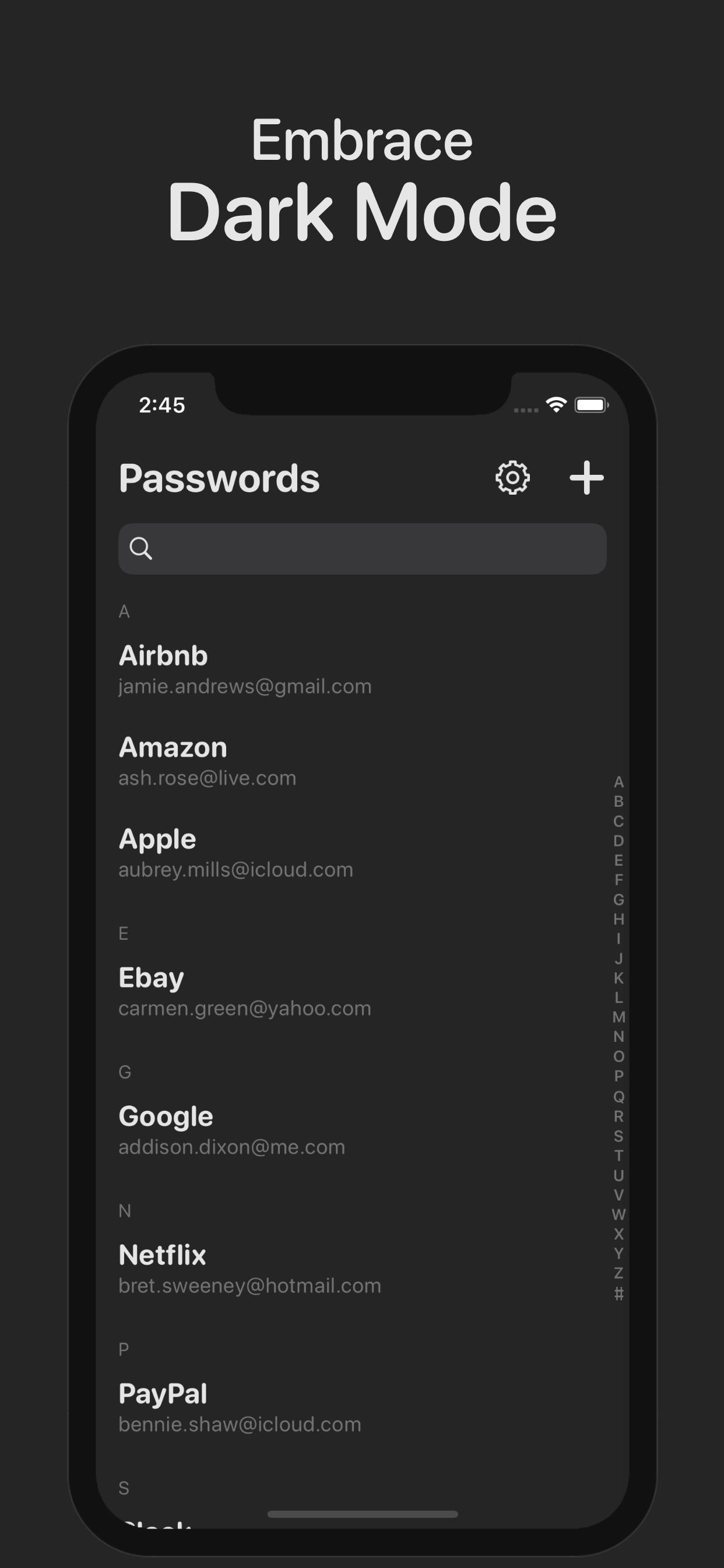 Why did we create Minimalist?
As long time users of other password managers we found ourselves frustrated by rising prices, increasingly complicated user interfaces, and the seemingly endless addition of new features we weren't interested in. We found ourselves searching for a minimalist password manager with only the most important features people like us would actually use.
Features like:
Easy to read minimalist design.
Support for Apple's AutoFill Passwords feature.
Sync via the iCloud account we already trust.
Secure end-to-end encryption.
Reasonable pricing via subscription OR one-time-purchase.
Single price for iPhone, iPad, and Mac.
Ultimately we decided make it ourselves and it's great! Give it a try and let us know what you think.
How does Minimalist work?
When you first open Minimalist you'll be prompted to create a Master Password. Your Master Password will be used to encrypt everything you save in Minimalist. This is the one password you NEED to remember. We cannot reset it for you. All your other passwords will be lost forever if you lose this Master Password. Please keep it safe.
As you add passwords to Minimalist they are encrypted and synced to your other devices via iCloud. End-to-end encryption is used to ensure no one but you can see your passwords - not us, not Apple, no one.
How much does Minimalist cost?
Minimalist is free to use with a 10 password limit. A subscription OR one-time-purchase is required to remove the limit and enable unlimited passwords on all your devices including iPhone, iPad, and Mac. Prices vary by region. Your region's prices are listed further down under Information > In-App Purchases.
Your subscription automatically renews 24 hours prior to expiration. Auto-renew can be turned off in the Settings app which allows the subscription to expire at the end of the current period.
How long will Minimalist be supported?
Indefinitely. Minimalist is OUR primary password manager. We use it everyday. It's hard to imagine a time when we won't need passwords. As long as we need passwords, we'll need Minimalist.