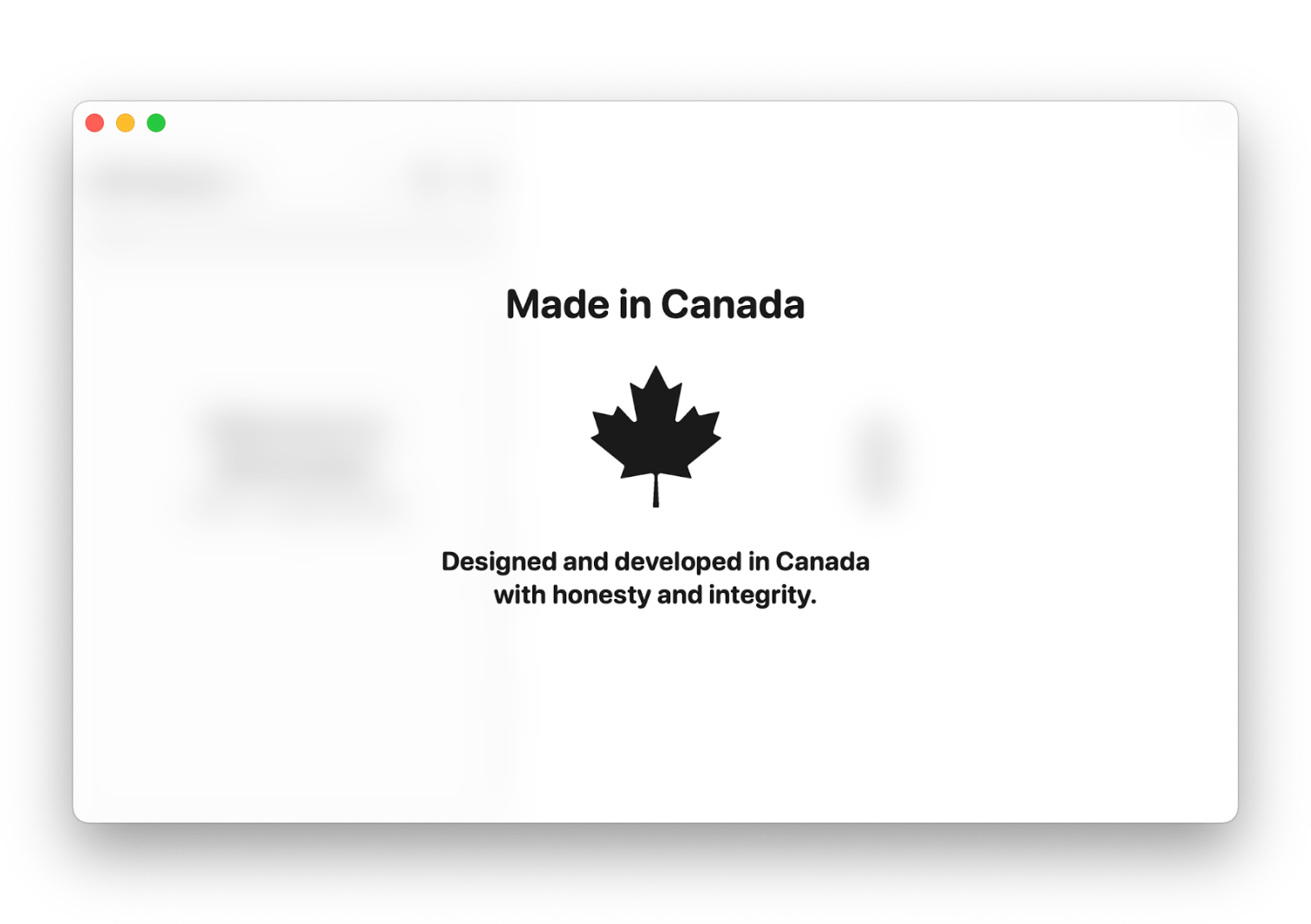 Made in Canada
Minimalist is designed and developed by a devoted team in Canada with honesty and integrity at the core of everything we do.
Honesty & Integrity
As individuals we value honesty and integrity above all else. They are our guiding principles. Whether designing security features, answering support emails, or delivering updates, honesty and integrity are at the core of everything we do.
Security & Privacy
We designed Minimalist with security and privacy built-in from the very start. These continue to be our highest priorities moving forward. You can be sure your data is only accessible by you. Learn more about security and privacy in Minimalist.
Support Emails
We believe contacting Minimalist Support should be a great experience for you and for us. That's why we answer every support email in an open, honest, and respectful tone. We're real people just like you, so let's talk like it!
Updates
Minimalist is more than just a product we sell. It is our password manager. We use it everyday. You can trust it will be updated indefinitely because as long as we need passwords, we'll need Minimalist.
Questions? Suggestions? Feedback?
We're on a mission to make Minimalist the best password manager for iPhone, iPad, and Mac. We'd love to hear from you!
Start Loving Your Password Manager Again
Try Minimalist for free with editing limited to 10 items. No credit card or subscription required. Never expires.